Contract Product Development
Compton Arms Research is a U.S. manufacturer with the capabilities to produce complex manufactured parts and assemblies, precision firearms, firearms components, armaments, aerospace and hydrospace components, OED/IED detection/prevention systems, optics, sighting systems, and many others.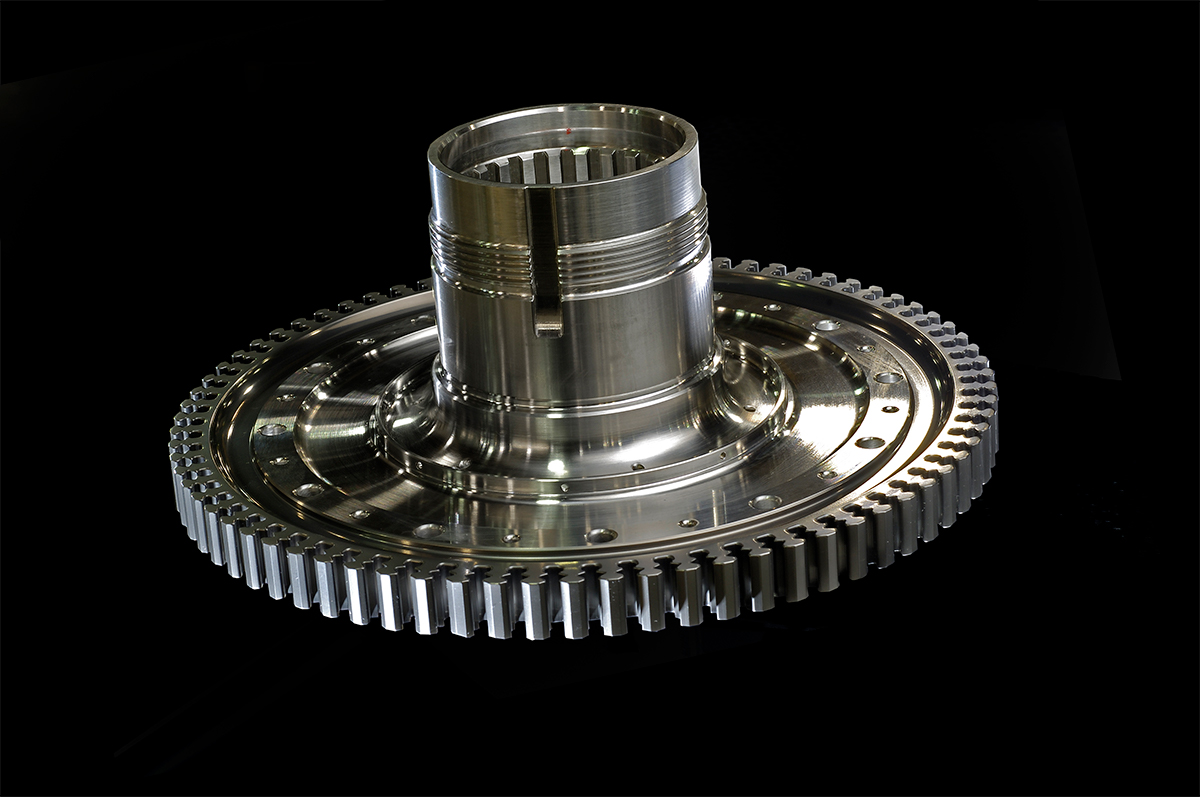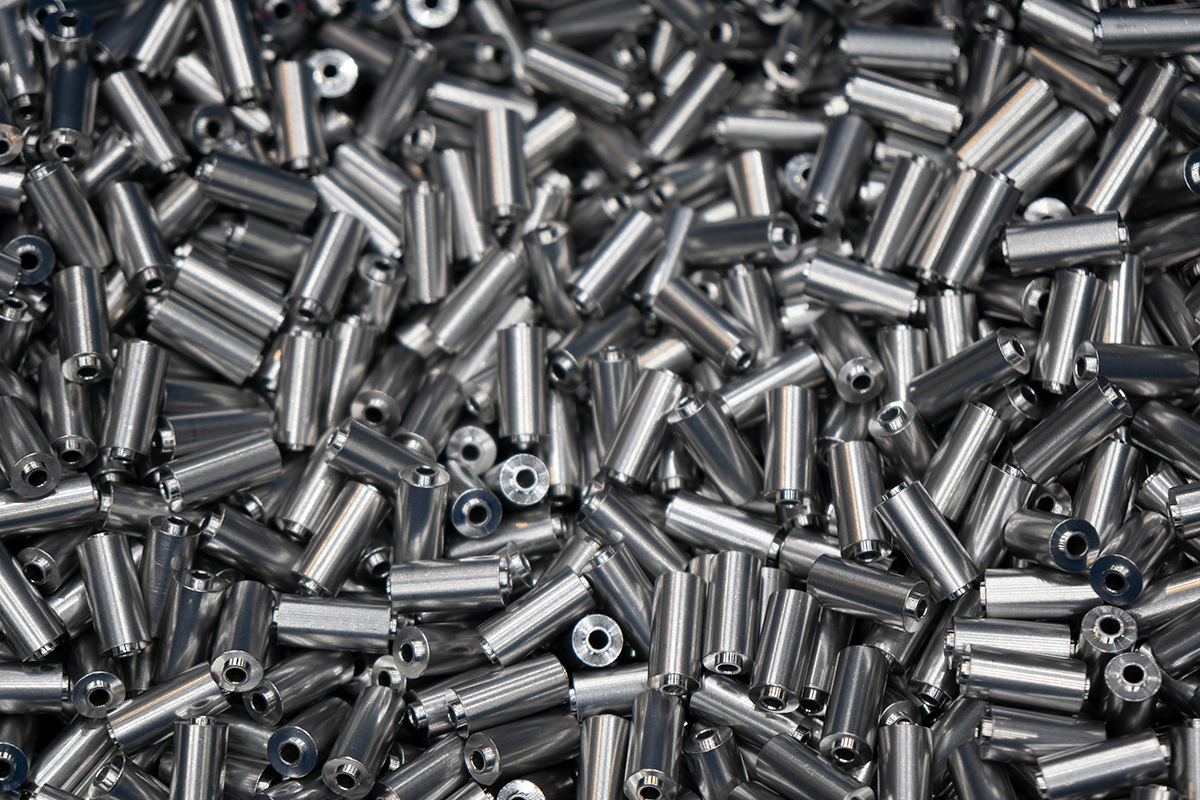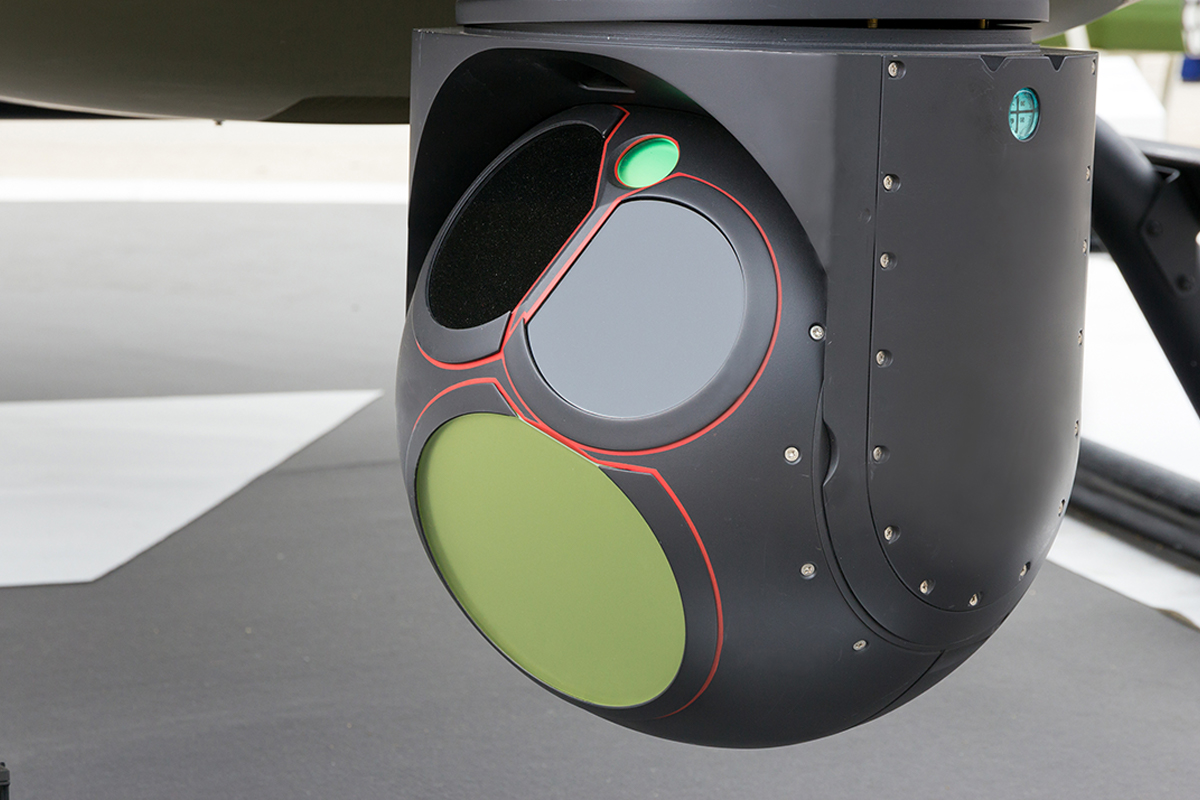 BATFE TYPE 07 FFL WITH SOT II CLASSIFICATION FOR MANUFACTURING OF NFA DEVICES
REGISTERED WITH THE U.S. DEPARTMENT OF STATE: DDTC, ITAR, EAR
DEFENSE LOGISTICS INFORMATION SERVICE (DLIS) CAGE CODE
REGISTERED WITH THE SAM SYSTEM FOR THE DEPARTMENT OF DEFENSE
ISO 9001:2015 COMPLIANT IN MANUFACTURING & ASSEMBLY OF PRECISION METAL COMPONENTS | AS9100D IN PRECISION PLATING AND COATINGS
Examples of products and components we produce:
Soldier/Personnel Systems
Scopes & Accessories, Scope Mounts, Rails and Grips

Laser Enclosures

Illumination Devices

Night Vision Systems and Intensifier Tubes

Muzzle Brakes and Suppression Devices

Complete Firearms, Pistols, Destructive Devices
Explosives & IED Detection
IED Probes and Detection Systems

Titanium IED Disruptors

Trip Wire and Infrared Detection Systems

Breaching Devices

Energetic Weapons/EOD Destructors

Robotic/Autonomous Vehicles

High-energy / Solid-Plasma Discharge Devices
Aerospace/Hydrospace
Guidance Systems

Small Aerospace Rocket/Missile Wings

Small Missile/Rocket Warheads

Targeting Systems

Maraging Steel Deep-Sea/Submersible Hulls
Crew Served Units
Display Systems

Weapon Mounting Systems

Enemy Detection and Avoidance Systems

Medium and Long-Wave Infrared Imaging Systems
Notice: Certain items are export-controlled and may be subject to export restrictions outside of the USA
MANUFACTURING
Our locations include ISO 9001:2015 and AS9100D certified manufacturing and plating/coating facilities. Our focus is utmost quality and a tireless pursuit of perfection.
Metals and Plastics Manufacturing Utilizing State-of-the-Art Machinery
4-AXIS VERTICAL MACHINE CENTERS
Allows for processing materials across four different axis (a.k.a. "four-sided machining") with a 4th Indexing Axis in a single setup. This allows for rotating the part during machining.

5-AXIS VERTICAL MACHINE CENTERS
Allows for processing of materials across up to five different axis (a.k.a. "five-sided machining") simultaneously without the need for removing the part for additional setups.

MULTI-AXIS MILL-TURNING
Live-tool lathe turning allows for traditional turning operations while also utilizing milling tools/operations to reduce the need for additional setup changes.

SWISS-LATHES
Complex, high-precision automated turning and milling with Swiss accuracy down to the smallest scale. Simultaneous main & sub-spindle machining.

Turning
Ganesh Gen Turn SL42Y2 Swiss Lathe; Dual Y/C Axis, Simultaneous Main/Sub-Spindles

Okuma Genos 2-Axis Lathes

Tsugami SS20 Swiss Lathe

Tsugami BO206 Swiss Lathe

Samsung SL-20 2-Axis Lathes

Mazak QTS-100M Mill-turn Lathe

Mazak OTP-100s 2-Axis Lathes

Okuma LT-2000 9-Axis Mill-turn Lathes

Spinner TTC300 Multi-Axis Lathes
Milling
Haas VF6; Dual-Speed High-Speed Vertical Machine Center with a TR-210 Simultaneous 5-Axis Trunion Table Capable of 28-Inch Swing and 200 Pound 5-Axis Machining Capacity

Haas VF6; Dual-Speed High-Speed Vertical Machine Center with an 64-Inch Table Capable of Working Weights of 4,000 Pounds

Haas VF2-SSYT; Super Speed Vertical Machine Centers with Multi-Head 4-Axis Rotaries

Fanuc Robodrill T21iFLa; High Speed Vertical Machine Centers with Quad 4-Axis Rotaries

Fanuc Robodrill T14iFa- Eco; 4-Axis Vertical Machine Centers

Fanuc Robodrill T21iFSa; High Speed Vertical Machine Centers with 4-Axis Rotaries

Fanuc Robodrill D21MiA5; Vertical Machine Centers

Okuma Genos M460-VE, High Speed Verticals with 4-Axis
Surfacing and Special Operations
Surface Grinders

CNC Hones

Robocut Wire EDM

Okamoto CNC Cylindrical

Cut Broach and Rotary Broaching Machines
Finishing and Verification Operations
Mitutoyo Coordinate Measuring Machines

High Energy Multi Finishers

Tumblers, Media Blasting

Laser Marking System

90-Watt and 200-Watt CO₂ Lasers

Yag (Ytterbium) Fiber Laser

Heat Treating Oven/Kiln
We can assist you with development of specialty components and complex geometries in a range of materials including:
ALUMINUM
6061-O
Annealed 6061 has maximum tensile strength no more than 18,000 psi (most applications for 6061-0 can be equally or better suited with 6061-T6).
6061-T4
T4 temper has an ultimate tensile strength of at least 30,000 psi and yield strength of at least 16,000 psi (most applications which call for 6061-0 can be equally or better suited with 6061-T6).
6061-T6
The most commonly used aluminum alloy. It has an ultimate tensile strength of at least 42,000 psi and yield strength of at least 35,000 psi, readily machinable and anodizes very well, including Type II and Type III/Hardcoat.
6063
Used for extrusions, usually produced with a very smooth surface and anodizes very well.
5052
Very good corrosion resistant, especially suited for use around salt water, used mainly in marine applications.
2024
One of the best known of the high strength aluminum alloys. With its high strength and excellent fatigue resistance, it is a good choice for structures and parts where a good strength-to-weight ratio is desired. Readily machinable to a high finish, but due to its low corrosion resistance, it is typically anodized and works well with Type II and Type III/Hardcoat.
7075
Typically referred to as "aircraft grade". 7075 is strong with good fatigue resistance; readily machinable but raw 7075 does not have very good corrosion resistance, however, it anodizes very well, including Type II and Type III/Hardcoat.
STAINLESS STEELS
200 SERIES
Austenitic iron-chromium-nickel-manganese alloys. This class of stainless is Austenitic (highly corrosion-resistant) stainless steels that are characterized by having low nickel content. These are also referred to as chrome-manganese (CrMn) stainless steel. Used for items like stainless sinks.
300 SERIES
Austenitic iron-chromium-nickel alloys. Austenitic (highly corrosion-resistant) Stainless Steels contain 16 to 26 percent chromium and up to 35 percent nickel, usually have the highest corrosion resistance of the stainless alloys.
TYPE 301
Highly ductile, for formed products. Fast hardening while is being machined.
TYPE 303
Free machining version of 304 via addition of sulfur.
TYPE 304
One of the most common stainless steel alloys, also referred as 18/8 stainless steel. Considered the most versatile, most widely used stainless steel, it is available in more forms and finishes than any other grade of stainless steel. 304 Stainless Steel is an ideal grade to use for virtually any of forming or welding projects. Not only because of its incredible welding characteristics, but also because of its balanced austenitic structure. 304-grade stainless steel is commonly used in industrial, architectural, and transportation applications.
TYPE 316
Very common and highly used by the undersea industry due to its resistance to saltwater. An austenitic chromium-nickel stainless steel which contains molybdenum. The molybdenum content increases corrosion resistance, enhances resistance to pitting in chloride ion solutions (i.e. salts) and augments strength at high temperatures. It is significantly more resistant to solutions of bromides, chlorides, sulfuric acid, iodides and fatty acids at high temperatures than other stainless steels.
400 SERIES
Ferritic and Martensitic alloys. High Chromium, magnetic stainless steels that have a low carbon content and are typically easy to weld.
TYPE 408
Heat-resistant; but poor corrosion resistance; contains 11% chromium, 8% nickel, and has good weldability.
TYPE 409
One of the most affordable stainless steels. 409 is a ferritic steel, meaning it is magnetic, and offers good mechanical properties and high-temperature corrosion resistance. It is commonly considered a chromium stainless steel, with applications in exhaust systems of automobiles and applications that demand weldability
TYPE 410
Martensitic (high-strength iron/chromium). Applications for 410 include uses such as dental and surgical instruments, pipelines, valves and nozzles, automotive parts and more. 410 is generally used for applications which involve mild corrosion, high strength, and heat resistance.
TYPE 420
Also referred to as "surgical steel" withstands heat very well. 420 is a martensitic higher-carbon version of types 410 and 416 stainless that can be hardened by heat treatment. It has good corrosion resistance properties and has good ductility in the annealed condition but is capable of being hardened up to 50 RHC. Its best corrosion resistance is achieved when 420 is hardened and surface ground or polished. In the hardened condition, 420 has good corrosion resistance to the atmosphere, foods, fresh water, mild alkalies and acids, steam, sterilizing solutions, crude oil, gasoline, and other similar corrosive media. The higher carbon content employed in 420 gives higher strength and hardness over stainless grades 410 and 416. 420 is not recommended for use in temperatures above the relevant tempering temperature, because of reduction in mechanical properties. The scaling temperature is approximately 650°F.
TYPE 430
Frequently used in vehicle trims as decorative components.
TYPE 440
Widely used in knife blades/cutlery, it provides better edge retention due to its high carbon content.
600 SERIES
600 Series are martensitic precipitation-hardening alloys of stainless steel, used for applications that require corrosion and high-temperature resistance. Nickel-chromium-based alloys, 600 Series is designed for use in temperature ranges from cryogenic to elevated temperatures up to 2000°F (1093°C). 600 Series is non-magnetic and readily weldable, and it has excellent mechanical properties and offers a desirable combination of high strength and good work-ability. Its higher nickel content provides a lower predisposition for stress corrosion cracking in the annealed condition. Widely used in the aerospace, chemical, petrochemical, and food processing.
TYPE 630
Better known as 17-4 Stainless Steel, the most widely used of all the precipitation-hardening stainless steels. Offers a good combination of strength, corrosion resistance, and good mechanical properties at temperatures up to 600 °F (316 °C). It provides high strength in both the base metal and welds; as well as short-time, low-temperature heat treatments that minimize warpage and scaling. Widely used in the aerospace, chemical, petrochemical, food processing, paper, and general metalworking industries.

HIGH-STRENGTH STEELS / SUPER ALLOYS / EXOTICS
CARBON STEEL
Carbon steel is a steel with carbon content up to 2.1% by weight. The term "carbon steel" is sometimes used to describe steel which is not stainless steel including some alloy steels. As the carbon content is increased, the steel can become harder and stronger through heat treating. Typical applications for high-carbon steel include bolts and fasteners; mid-carbon or mild-carbon steel is used for structural components for automobiles, industrial and other applications; low-carbon steel is used for things like "wrought iron" fencing because of its strength but due to the low carbon, it remains malleable.
INCONEL®
Typically used in high-temperature applications in aerospace and oil and gas industries. Due to work hardening, this metal is very difficult to machine by traditional means and requires specialized machine processing.
HASTELLOY®
A brand of nickel-based, high-heat, high-stress, corrosion resistant alloys used in extreme conditions like chemical reactors. The high nickel content increases the difficulty in machining and requires specialized machine processing.
MARAGING STEEL
Maraging steels are carbon free iron-nickel alloys with additions of cobalt, molybdenum, titanium and aluminium. Maraging steels are known for possessing superior strength and toughness without losing ductility. The term maraging is derived from the strengthening mechanism, which is transforming the alloy to martensite with subsequent age hardening. Aging refers to the extended heat-treatment process. Typical applications include aerospace - large rocket cases, and hydrospace - high-pressure hulls for deep sea.
MONEL
A group of high-nickel alloys with very corrosion resistant properties, used in aerospace, oil and gas, and marine applications. Some alloys of Monel can withstand fire in pure oxygen. An extremely hard material and similar to Inconel®, it is difficult to machine by traditional means due to its propensity to work-harden and requires specialized machine processing.
RENÉ 41
A nickel-based high temperature alloy developed by General Electric. It retains high strength in the 1200/1800°F temperature range. It is used in jet engine and missile components, and other applications that require high strength at extreme temperatures.
TOOL STEEL
Tool steel refers to a variety of carbon and alloy steels that are particularly well-suited to be made into tools. Their suitability comes from their distinctive hardness, resistance to abrasion and deformation, and their ability to hold a cutting edge at elevated temperatures.
TUNGSTEN
A chemical element considered a rare metal found naturally on Earth. The Tungsten free element is remarkable for its robustness, especially the fact that it has the highest melting point of all the elements discovered, melting at 3422 °C (6192 °F, 3695 K). Tungsten is almost always combined with another metal to form a compound. One of the more common compounds is Tungsten Carbide, frequently used for tools and industrial machinery.
WASPALOY®
Waspaloy is a registered trademark of United Technologies Corp that refers to an age hardening austenitic nickel-based superalloy. Waspaloy alloy is typically used in high temperature applications, particularly in gas turbines.
PLASTICS & COMPOSITES
ABS
Acrylonitrile Butadiene Styrene is a common thermoplastic polymer used in a variety of applications from Lego® bricks to medical devices. Easily machined, scratch resistant, great for parts that require a nice cosmetic appearance
ACETAL
It is compared to some metals due to its stability, impact resistance, and strength. Manufactured under different trade names with slightly different formulas and sold variously by such names as Delrin, Celcon, Ramtal, Duracon, Kepital, and Hostaform.
ACRYLIC
Very durable and lightweight with great clarity. Good for displays and other visual applications. Excellent for cutting with lasers.
CARBON FIBER
Carbon Fiber is a carbon-based fiber, which is composed mostly of carbon atoms. A composite material is formed when the carbon fibers are surrounded by a matrix of polymer resin(s). Once combined, this two-part composite forms a Carbon Fiber Reinforced Polymer "CFRP" (what most people think of when the term "carbon fiber" is used). Carbon Fiber composites are as much as five times stronger than steel and more than twice as stiff, but they are much lighter than steel, which makes them ideal material for many industries requiring high tensile strength but low weight. CFRPs are typically used in aerospace, military, automotive and other applications.
CPVC
Is a thermoplastic produced by chlorination of polyvinyl chloride (PVC) resin. Significantly more flexible and can withstand higher temperatures than standard PVC.
DELRIN
An engineered form of acetal, used in precision parts requiring high stiffness, low friction, and excellent dimensional stability. It is a great all-purpose plastic, very versatile and economical.
ERTALYTE®
The brand name for PETE (Polyethylene terephthalate), a thermoplastic polymer resin used with glass fibers to form a durable engineered resin. A great choice for parts requiring a close tolerance.
G-10
A high-pressure fiberglass composite material with great chemical and moisture resistance, excellent insulating and electrical properties. A very high strength composite that is similar to Micarta and carbon fiber laminates, because they are all resin-based laminates, except that the base material used is glass cloth. G-10 is the toughest of the glass fiber resin laminates and therefore the most commonly used.
MICARTA
A high-strength composite material used in heavy equipment, aerospace (such as propeller blades), automotive, office equipment, tabletops, counter tops, electronic, electrical insulation between pressure vessels or piping and their supports, knife handles, handgun grips, guitar fret-boards, nuts and bridges, and safety gear such as hard hats.
NORYL
A plastic developed by General Electric, can be used in electronics, coating, and machinery applications due to being affordable with high heat resistance, good electrical insulation properties, excellent hydrolytic stability and the ability to use non-halogen fire retardant packages), with excellent dimensional stability, good machinability and low density. Sometimes compared to polycarbonate.
NYLON/POLYAMIDS
A range thermoplastics and thermoplastic composites with excellent abrasion and chemical resistant. Excellent machinability.
PEEK
An organic thermoplastic polymer with a high tensile strength. It is sometimes used as a replacement for stainless steel in some instances due to its great performance, reliability and low cost. Other applications include bearings, piston parts, pumps, High-performance liquid chromatography columns, compressor plate valves, and can also be used as durable electrical cable insulation.
PHENOLIC PLASTIC / RESIN
Very light weight, extremely durable plastic, and is very moisture resistant. Used in a variety of applications from billiard balls (solid Phenolic Resin) to making extremely high strength composite materials.
POLYCARBONATE
Virtually unbreakable, transparent glazing material, and a component in "bullet-proof" glass.
PTFE
Polytetrafluoroethylene – a synthetic fluoropolymer of tetrafluoroethylene that has numerous applications for slide bearings and plates, gears, seals, gaskets, bushings, and more applications with sliding action of parts, where it outperforms acetal and nylon because it has one of the lowest coefficients of friction of any material.